The Hitwise awards for money information websites reveal that no.1 isn't MSE or FT it's….
The 2010 Hitwise awards for the most visited websites have jusst been released, and the results are an interesting one for us to read…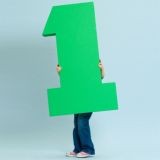 Hitwise Business & Finance Awards: Top Ten for 'Business Information'
It's rather strange to be first and second, when we consider the site to be one entity. Yet as it has a different sub domain I suppose the moneysavingexpert.com main site can't be too upset that it has been beaten by its little sister the forum.
In truth this is all a question of measurement. Our own internal google analysis shows the main site gets more visitors, but the forum more page views. This isn't really a surpise, one click gets you a 10,000 word article to read on the main site, but in the forum to do the same and interact you'll typically download many pages.
Not sure how Hitwise counts all this but I suspect it's this interactive nature that puts the forum first.
Still the fact is, overall either of them by themselves beat every other site – meaning the site has now been top every year since 2006 – pretty gobsmacking.
Thanks to all the users who keep coming back.